CENTRAL RADIO / SERVO MOUNT:
Composite compact radiobox which offers good space for the  steering servo and the receiver .   The whole assembly including linkages can be taken off easily and fast in one go, when cleaning the car, or doing maintenance.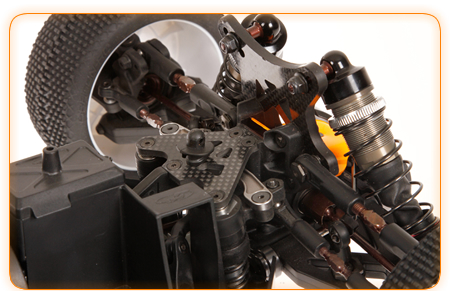 BATTERY CASES / SIDE GUARDS:
The main eyecatchers are the extremely low laydown longtudinal placed battery-packs at each side of the car, being part of the side-guards, securely fastened with a flip-lid, for easy and fast battery changes. The weight low in the car and in the right position, well balanced. The Lipo holders comply with ROAR legal packs / dimensions.