CHASSIS
The hardcoated lightweight 2mm 7075 T6 aluminium chassis has the right flex combined with the composite side-guards / chassis stiffeners and center spline. All holes are countersunk to have a fully flat bottom surface. Holes are centered and symmetrical for even flex.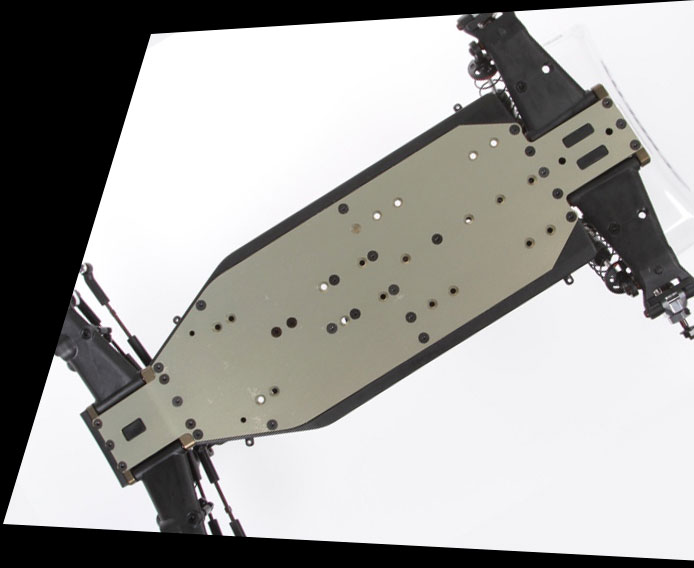 CHASSIS stiffener
In the rear the SDX4 features a carbon fibre chassis stiffener which is clamped between the rr fr suspension bracket and the bulkhead and extends to the center. The brace has 5 optional holes to choose the stiffness by placing the small stiffener pole and screw or even adding more poles/screws.
The system influences rear end flex and is set depending on grip levels and driving style.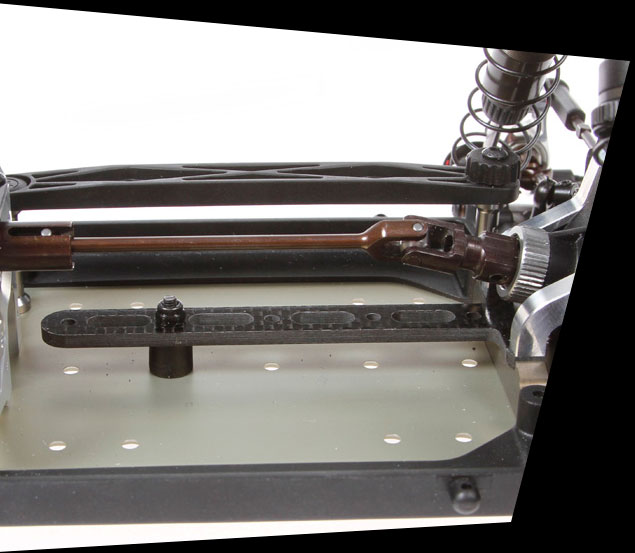 Battery and stays
The SDX4 car accepts a shorty in standard trim, but you can also mounts saddle packs as needed. The battery is kept in place by an easy to use composite battery-cover with a twistnut on one side.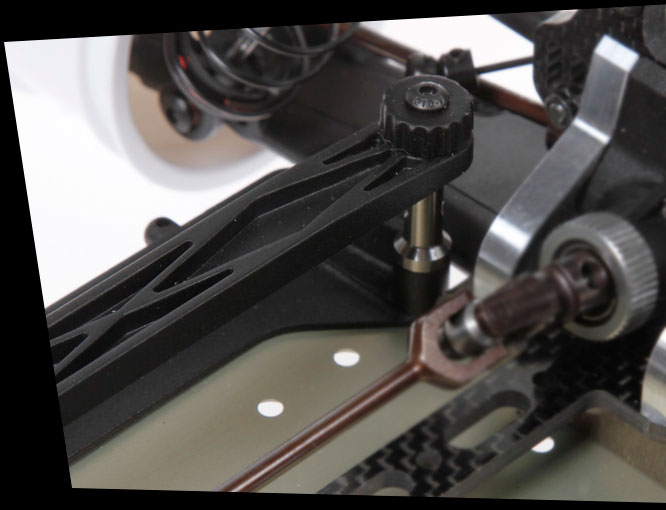 Electronics
The center of the car allows plenty of space to mount the most popular speedo and receivers, as well as the transponder. The car also allows enough space to enable nice routing of your cables. On the side of the slipper the SDx4 offers 2 special cable guiders.